A website is the digital face of your business. Choose wisely
We are committed to making something higher than your expectations with the power of high-end, clean, and secure code. We make sure that every bit of code take your website to the next level of visuality, speed, and security that your site deserves.
node.js
Node Js. is used by World's renowned brands such as Netflix, Paypal, and Uber etc. Bitbytes team give you an opportunity to explore Node Js. for your projects. This open source code gives you the freedom to be used with any other platform.
PHP
PHP is one of the widely used Platforms. It is mostly used to create dynamic content. We have a team of professionals who know every bit of it. We offer customized solutions as per your requirement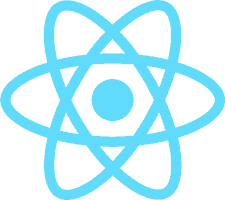 React.js
User Interface can make or break your client. At BitBytes, We have developed a large number of user-friendly Interfaces. We create attention-grabbing UI using rich JavaScript library.
Vue.js
Vue.JS is a progressive lightweight solution. It is considered a developer-friendly framework due to its flexibility. BitBytes experts can transform your complex interface into an easy and user-friendly client site.
HTML
HTLM5 ensures improved security and performance. HTLM5 gives developers and businesses the freedom to choose from a variety of design and presentation tools. A usable site is key for clients conversion. BitBytes through its experience of HTML 5 development makes compelling and UI friendly applications for your business.
CSS
CSS is the language which makes your Website presentable. It is also easier to maintain and update. Innovation and Creativity don't solely make a website impressive. High responsive coding is necessary to compete in the digital world. BitBytes leave no stone unturned to lead your business towards success.
Choose the plan according to your needs
Fixed Price model helps organizations to define and control project cost. Fixed price projects are gaining popularity since they are cost effective. BitBytes is providing fixed price services with our dedicated internal resource.
This model is ideal for Projects where the scope cannot be defined in advance. Pricing of Project varies due to Project Life cycle. We assure you to give quality time to your project to minimize cost.
This model is suitable for the organization that needs a resource for a longer period of time. This saves organizations from training resource again and again on their project. BitBytes is providing this service to its clients globally.
Want to discuss a Project?
Our Support Team is available 24/7/365 to respond to your queries.
We love to hear your ideas and add further value to it.