Setting up SEO for a site on WordPress is essential when working to increase traffic and promotion in search engines. And if you're thinking about promoting your site on WordPress, you can't do without the extra work to improve SEO. You can do this on your own using our step-by-step instructions for WordPress SEO.
If you haven't done SEO optimization on your website, it's time to start setting up SEO now. When such refinement was made, conduct an SEO audit – whether any of the steps were missed.
Set up SEO for WordPress when you're promoting search engines: where to start. Step-by-step instruction
Information on how to prepare WordPress for search promotion has been broken into blocks to help the site owner make the main SEO optimization steps.
Pass this checklist on the basic set-up of SEO when developing websites.
This allows new sites on WordPress to quickly get into search engine issuance and get organic traffic on the web.
Let's figure out what those steps are. So let's start with the basics.
Get Free quote now for ONE month free SEO!
Have a creative idea? Connect now and let's transform it into your Web solution.
What is SEO, and why is it needed when promoting a website?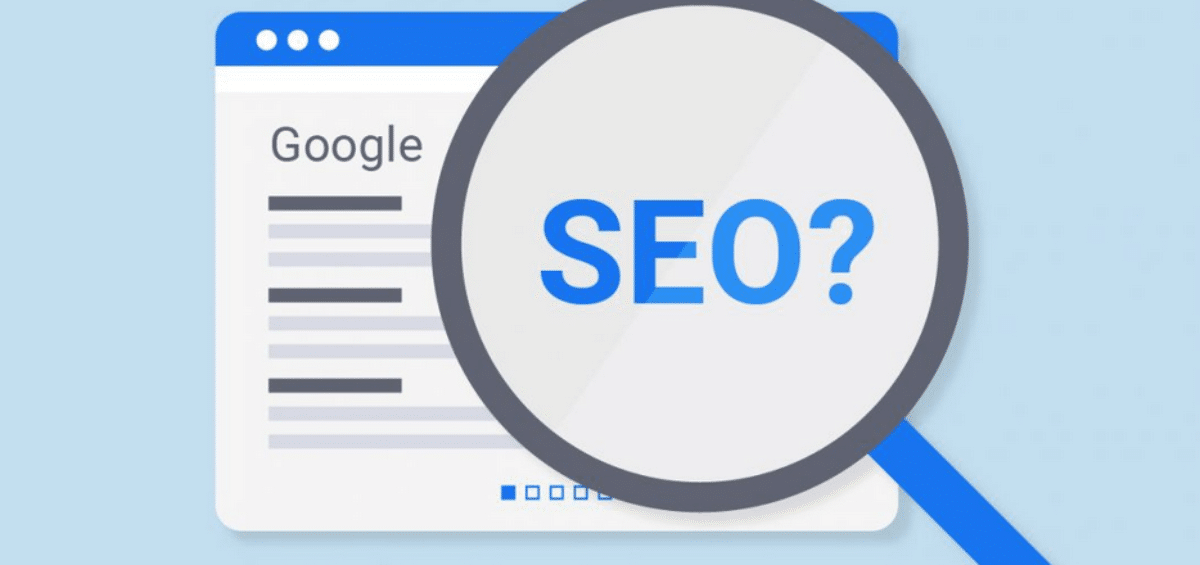 SEO is an acronym for Search Engine Optimization, i.e., search engine optimization. This is a strategy used by experts to increase site traffic through higher positions in search engines. How visitors get to the site: enter a query into the search engine and see a long multi-page list of websites that correspond to its request, quickly browse the list and go to 3-5 sites. The decision to place in the rank of impressions (ranking) is taken by the search engine based on the crawl of your robot on your website. If your site is on page 10, the probability of getting traffic tends to "0," and you need to engage in promotion in the Search seriously.
Site search optimization is a set of promotional measures to influence search engines to improve the website's position.
This is not about cheating Google or Yandex robots. First of all, we are talking about setting up pages of the site for robots. The bot should immediately find the necessary information, understand what this page is about. The data is then analyzed by which requests to show it in the Search. Therefore, it is essential to do SEO-optimization and set up pages for bots. Yandex and Google use advanced ranking algorithms. SEO's mission is to help bots properly evaluate content records for better ranking in search results. Such traffic to the site from the search engine is called organic.
Therefore, to get the maximum organic traffic, your web resource should be as friendly and open to search robots.
SEO optimization site WordPress
Use simple recommendations and start optimizing your website. This will increase the visibility of the site in the coming weeks. WordPress is the most popular site management system, and there are many tools to make SEO trained to promote the site in Search engines.
Let's do it!
1- Allow the site to be indexed to search engines
In WordPress, you can ban or allow indexing by a search engine. The site can be hidden from the robots while the process of creation or refinement is underway. At the end of the main works, it must be opened so that the indexing was passed and the page was issued in the search results.
So when a website is ready to go, make sure it's open to display in search engine results. If your site is not displayed in search engines, check the "Visibility for search engines" item – ticks should be missing.
We go to the WordPress admin panel and go to the Settings menu. →Reading. You need to find "Search Engine Visibility" at the bottom of the page and remove the "Ask search engines not to index the site." i.e., your website on WordPress should be visible.
Don't forget to save the change if you've edited.
2- Set up Permalinks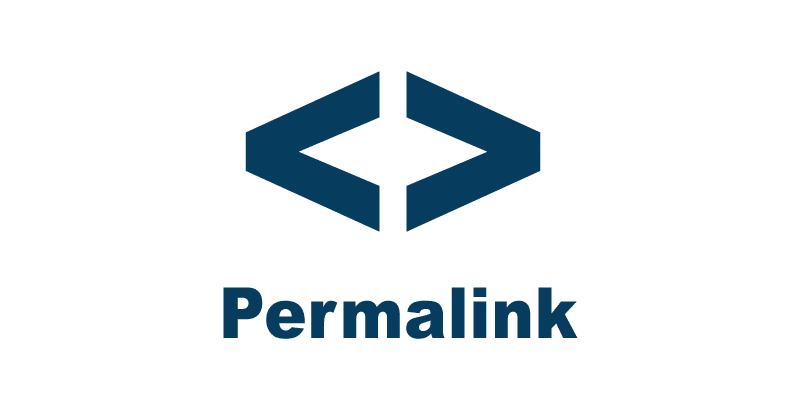 In order to make the address of your page clear to both users and robots, it is better to set it up at the stage of creating the site.
If you have pages of the kind of https://site.com/?p=123456, it is inconvenient for the visitor, and search engines will not rank them highly.
You need to do this before the bots start indexing your web resource page by page. When WordPress pages are created with Simple Links, contact a specialist to change CNC. Set up CNC, go to Settings → "Permanent Links" and select "General Settings" – Record Post Name.
Now "Save the Changes."
You can choose "Arbitrary" and specify, for example, "/%category%/%postname%/" or select other items to display the URL of the pages.
3- Translate URLs to transliteration
Search engines "understand" Cyrillic and rank such addresses. But there are some inconveniences when using such links. Does anyone want to go to "https://your-firm.com.au/
%D0%B0%B8%D1%80%D0%B8%BB%D0%BB%D0%B0%B5%D1%8B%D0%BB%D0%B0%B0%B8/"? Therefore, for optimization and promotion, it is better to translate links into transliteration.
To do it is simple – you need to install an additional plugin.
When you create records and pages on WordPress, they will automatically translate the URL into Post Name. If you've already made a page, check to see if the addresses have changed or re-save it, and the URL will be updated.
4- Install SSL/HTTPS
SSL (Secure Sockets Layer) is a technology that encrypts the connection between the user's browser and the server. A secure connection is established. This adds an extra layer of security to your WordPress site.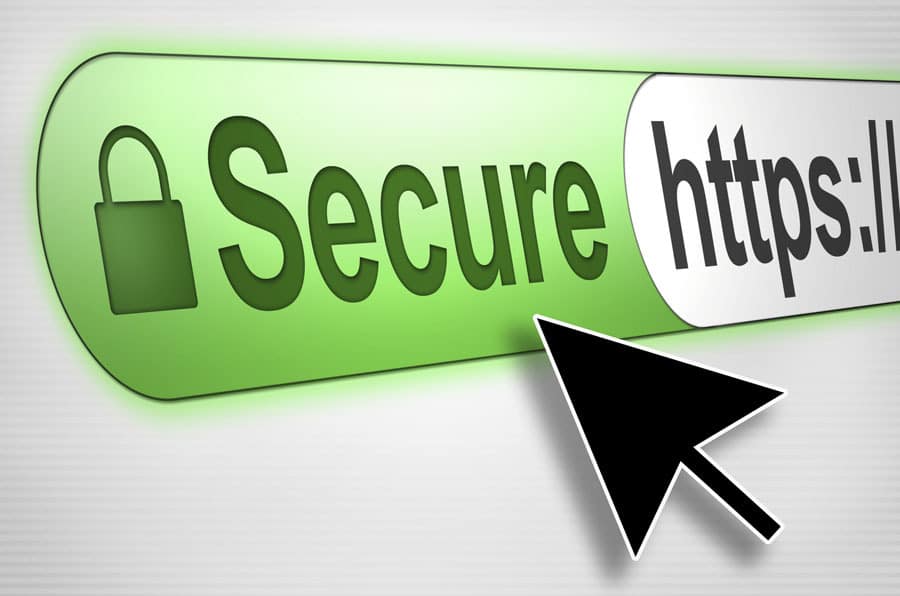 An SSL certificate is the protection of a user's data. Accordingly, the certificate is essential where personal data and payment card data are left. This is primarily online stores, banks, etc. Websites protected by SSL certificate are marked with a lock icon in the browser's address bar.
The usual visitor ignores the secure connection, but when the connection is not protected, it immediately catches the eye crossed out by a lock.
If your site is commercial, it is better to have a certificate set up, especially since most self-respecting hosting providers provide it for free. If you need help moving WordPress to an SSL certificate, please move the URL correctly to the site.
5- Select and install an SEO plugin for WordPress
In WordPress, you can find hundreds of plugins for SEO, and their value in helping optimize the site is gigantic. The excellence among plugins to promote "Yoast SEO" and "All in One SEO Pack."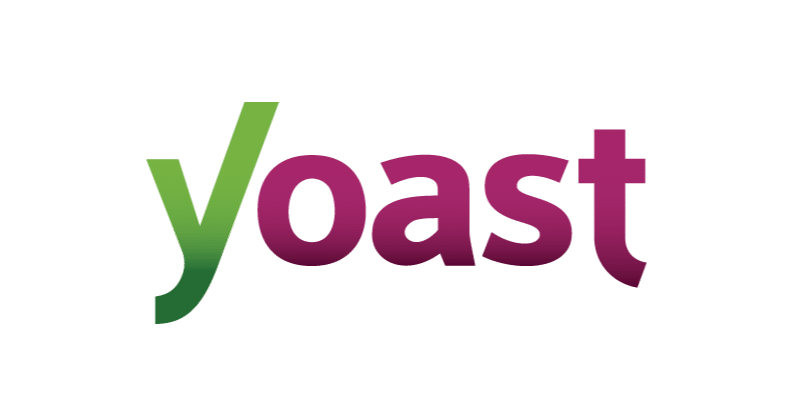 The order of installing the plugin is identical: "Plugins," → "Add a new one," find, press Install and Activate.
Both are effective for SEO on the site.
The advantage of Yoast SEO is real-time content recommendations. All in One SEO Pack allows you to separate head settings for different types of Records. The benefit of all in One SEO Pack is its work with technical settings. Both plugins are possible for AMP sites.
The basic settings of these plugins are quite similar, and for the quality of the site's SEO settings, they are enough. You can search for comparisons of these plugins' benefits on the internet or immediately pay attention and install Yoast SEO as a plugin with a friendlier interface. For more instructions on how to set up and use Yoast SEO.
Promoting sites on WordPress with powerful SEO plugins such as Yoast SEO or All in One SEO Pack becomes much easier even for inexperienced users.
Get Free quote now for ONE month free SEO!
Have a creative idea? Connect now and let's transform it into your Web solution.
6- Set up SEO for each page of WordPress
Now that you've installed and activated the Yoast plugin, it's time to start using it. SEO is an ongoing process of improving your site's pages if you want to promote SEO.
Go to any page or entry in WordPress, and at the bottom of the page will see the SEO block plugin.
That's the kind of blank entry page in Yoast SEO. Very handy: you can add keywords to this page, headline, description, and immediately see what the page's snippet will look like in the search engine. The editing capability is an essential helper in SEO page promotion. Develop a habit of filling an SEO block right away when you're running the pages of WordPress.
In Yoast SEO, there are convenient tips. The plugin analyzes the text and gives its recommendations.
View Yoast SEO plugin on the site's page:
Set up a snippet to show it on the search engine;
Tips for optimizing Records in Yoast SEO for WordPress.
It is a detailed and challenging work requiring SEO specialists to choose correctly or meta-description of the village. However, over time, you will gain knowledge and experience. If you fill out a block on every page of the SEO site and use recommendations for content pages, then you'll be ahead of most websites and get more traffic to your site.
7- Internal links for SEO
Internal links for SEO Internal links on the site are indexed by search engines and an internal optimization element when setting up SEO. When writing articles in WordPress, use links to other pages of your resource to promote them.
An SEO specialist usually builds a whole strategy for posting links and promoting pages. And you can start making links to other pages of your site. No need to impose your services and show pop-ups every 5 seconds; make your website on WordPress convenient for people. Going through the website's pages is an improvement in behavioral characteristics, and search engines now put this factor above others.
8- Put ALT text in the images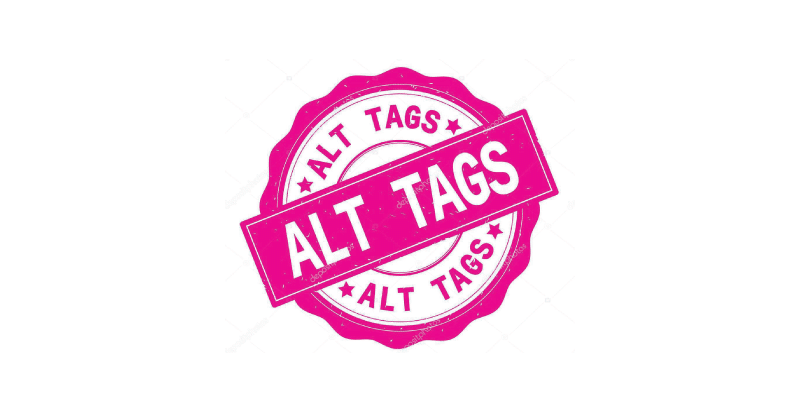 ALT is a text description of a picture on a page. It is used as an alternative when the images are disconnected. Search robots bypassing the site see this attribute and consider it essential for the page. The Alt attribute is used by search robots as one of the ranking criteria when searching for pictures. So please don't be lazy. What should be in alt to increase the relevance of the page:
Short text, 2-5 words describing what is in the picture
Key query or synonyms
The picture of the product can be a category, brand, attribute, all that users can request when searching for this product.
9- Generate Sitemap
The purpose of the Sitemap map is to show search engines which pages on the web site need to be scanned to get them into the Search. A sitemap lists the URLs of the website's metadata pages and the date and frequency of changes. Therefore, such a file on the WordPress site is essential for the promotion and SEO optimization if we want to advance in search engines. If you install Yoast SEO, Sitemap will form automatically.
You can find the "Features" tab in the plugin → "XML site Maps" → XML map of the site. The item should be active.
To see Sitemap, click on the "question mark" at the "XML map of the site," You can open a link where you can see the Sitemap of your domain.
All in One SEO will also form Sitemap automatically, and you need to activate this feature in the Module tab.
The All in One SEO plugin has a lot of flexible settings for Sitemap. Activate immediately and upload Robots.txt; it will be discussed further.
10- Set up Robots.txt to the website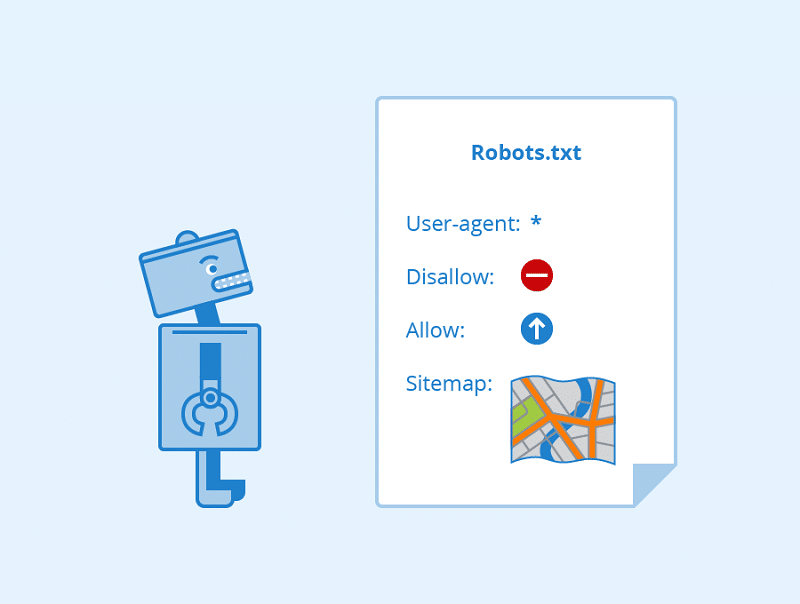 The Robot.txt main task on the web resource to show search robots which sections and files. WordPress can be added to the rendition, and which are prohibited to index. It is also necessary to restrict bots to index service folders.
When optimizing web projects, it's not just content that needs to be opened: texts and media for indexing.
To promote a website in search engines, you need to open the bots access to CSS and js. Therefore, you need to approach the formation of the robot file carefully. When a specialist forms Robots.txt, it checks the file's correctness for a particular site through tools for webmasters, such as Yandex.Webmaster.
In Robots.txt, you can give separate instructions for robots of different search engines: separately for Yandex (User-agent: Yandex), separately for Google (User-agent: GoogleBot), and others (User-agent: q).
In Yoast SEO and All in One SEO file, Robots.txt is configured from the WordPress console in your plugin.
This is what robot directories look like.txt with permission and a ban for indexing. This phallus can be used as a sample for your Website on WordPress.

User-agent: *
Allow: /wp-content/themes/*.css
Allow: /wp-content/plugins/*.css
Allow: /wp-content/uploads/*.css
Allow: /wp-content/themes/*.js
Allow: /wp-content/plugins/*.js
Allow: /wp-content/uploads/*.js
Allow: /wp-includes/css/
Allow: /wp-includes/js/
Allow: /wp-includes/images/
Allow: /wp-content/uploads/
Disallow: /cgi-bin
Disallow: /?
Disallow: /wp-
Disallow: *?s=
Disallow: *&s=
Disallow: /search/
Disallow: /users/
Disallow: */trackback
Disallow: */feed
Disallow: */rss
Disallow: */embed
Disallow: /xmlrpc.php
Disallow: *utm=
Disallow: *openstat=
Disallow: /tag/
Disallow: /wp-register.php
Disallow: /template.html
Disallow: /wp-admin
Disallow: */comments/
Let's take a look at how to work in plugins separately.
Yoast SEO – you need to go to the SEO Menu → "Tools" where you choose "File Editor."
We edit the Yoast SEO Robots file editing window.txt, and don't forget "Save the Changes." In the latest versions of the plugin All in One SEO setting, Robots.txt is a little dull; you need to manually insert each directory (the way to the catalog). But it will allow us to understand the need to make each directory.
The Robots file.txt, like Sitemap.xml search engine robots, will find themselves. But to speed up the work, SEO-specialists help search engines and add files to the webmaster panels – YandexWebmaster and Google Search Console.
11- Add tools to analyze site Traffic

Analysis of site traffic will show how many visitors were on the site, where they came from, how much time was spent on the site, and more. Without statistics tools, you can't analyze the site. Add Yandex. Metric or Google Analytics to your website. Someone installs both counters because the calculation mechanism is different. Installing a meter on the site is also necessary to monitor the work of optimization on WordPress. What to look for when analyzing the traffic:
The structure and number of web pages viewed;
Keywords and phrases by which visitors find a site in search engines;
Geography, polo-age parameters, visitor behavior and characteristics of their devices;
Time spent on the pages of the visitor and the depth of browsing pages;
Visitor traffic sources, etc.
All parameters are essential for understanding what works on your pages and what needs to be improved. If you find these initial optimization work challenging or want to save you valuable time, entrust this routine to Help2site.ru staff, and we'll do it for you.
12- Tools webmasters on SEO
Webmaster tools are needed when SEO advances a site on WordPress to analyze search engine indexing. A set of tools lets you see how your website perceives the search engine. Information in the tool console will help you understand what works on your site and what errors prevent page indexing.
These are the two primary tools. If you want to advance on Yandex, then register with Yandex. Webmaster, if in Google, then Google Search Console. If you're going to understand what happens to the site's issuance in both systems, the site must be added to both.
13- Add the site to Yandex Webmaster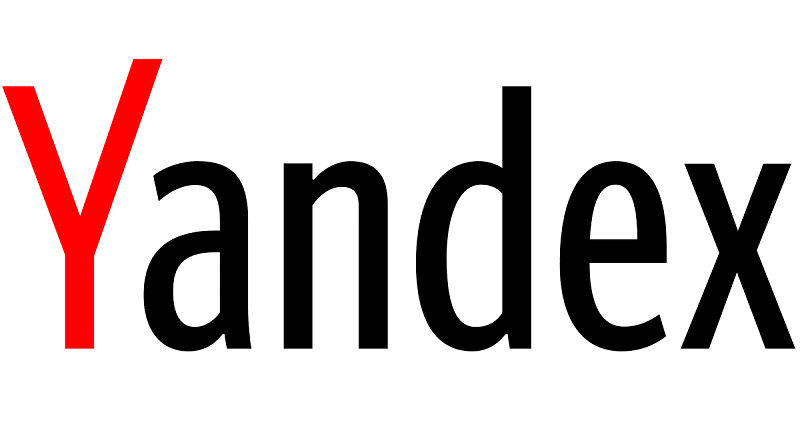 Yandex is a tool often ignored by the SEOs, but it is really helpful for tracking your website. Register your website with Yandex.Webmaster. Once added, the WebmaWebmaster collects the information within 1-2 weeks, and you can start correcting the bugs that it will show. At a minimum, these will be unfilled snippets on WordPress pages and other omissions that need to be refined.
Be sure to add files to the console:
Sitemap (YandexWebmaster → Tools → Sitemap File Analysis)
Robots.txt (YandexWebmaster → Tools → Robots Analysis.txt)
14- Add the site to Google Search Console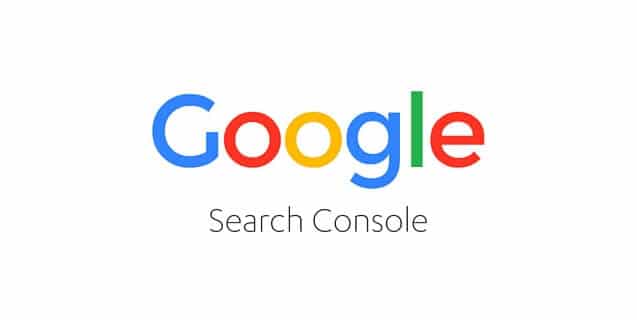 A similar tool for SEO promotion in Google is Google Search Console. If you need to understand what's preventing you from promoting Google, you need to add your web resource to these tools. By mid-2020, Google is prioritizing the mobile version. Therefore, first of all, you will see errors for the mobile version of your site.
Be Sure to add files to the console:
Sitemap (Google Search Console → Index → Sitemap Files)
Robots.txt (Google Search Console → Check URL → yoursite.com.au/robots.txt)
15- Fix site errors
"Site errors" are errors that prevent search engines from ranking pages higher. You can get information about the main errors in the webmaWebmaster'sole. These errors need to be corrected. Each site has its own; for example, in YandexWebmaster, it is often "Missing metaphases." You already know that they need to be filled in the SEO unit.
Once all bugs are fixed, you need to check every month for new bugs and fix them.
16- Optimize the download speed of the site
The download speed of the site directly affects the indexing and issuance of your site by search engines.
Even if you follow all of the above tips and best practices of WordPress SEO, if your site is slow, the search engine's ranking will suffer much. Download speed is an essential SEO option when promoting and improving search positions.
Optimizing and speeding up page loading refers to technical SEO and requires specific skills.
The website's download speed (computer and adaptive version) can be checked by a particular service Google Developers – PageSpeed Insights. What affects the download speed in 2021 is detailed on the page Acceleration and optimization of the site.
17- Security for WordPress

The security issue is relevant for any site, regardless of CMS. There is an opinion that WordPress is straightforward to break into because of open code. It's not that. Systems have long been developed to protect WordPress files and folders from hacking. If you are engaged in the promotion, you will pay attention, and competitors will try to slip malicious content. You may not even know that your site is involved in phishing and will not realize why Yandex or Google has excluded your resource from the search engine.
Therefore, investing in optimization and SEO is worth taking care of the security of your resource. Install a security plugin on the site or ask your experts for help.
Get Free quote now for ONE month free SEO!
Have a creative idea? Connect now and let's transform it into your Web solution.
Summary
We hope that this article will help you set up SEO and optimize your WordPress website for SEO. Work on quality content on your site, use recommendations, and you'll see an increase in your traffic over the coming weeks. But before that, you have to optimize your site according to the mentioned WordPress SEO techniques. If this really helps you, please share your views about the article in the comment section.
If this seems like a lot of work, you can contact us, and we will handle the rest.