At first, glance, launching an e-commerce platform may seem like a costly venture. Fortunately, there are a huge number of CMS for an online open-source store that is not only free but also offers flexible customization, scalability, and community support that is not always available in enterprise solutions.
Of course, the decision to give preference to a free e-commerce platform when you take your first steps in the online marketplace seems obvious. However, choosing the optimal version of the platform is much more difficult. After all, they all have different strengths and weaknesses.
10 best E-commerce Development Platforms
In this article, we will introduce you to 10 free CMS for online store:
Magento Community Edition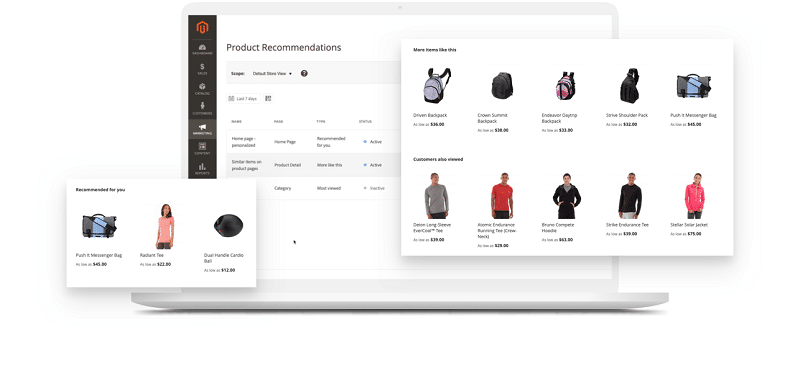 You may have heard of Magento Enterprise Edition, the flagship e-commerce platform used by Nike and Samsung, which costs about $16,000 a year. If you want to get a significant portion of its features, but at no cost, then use Magento Community Edition. The platform has a lot of features, many of which are not available on other open-source platforms. For example, you can manage multiple stores, choose different languages and offer calculations in different currencies.
It is one of the best CMS for the online store, and under it constantly develop new plugins and extensions. This is one reason that Magento is often seen by many as the main e-commerce platform present in the market.
Magento's biggest drawback is a consequence of one of its main advantages: its community is so vast that it is difficult to navigate. You will spend a lot of time studying all the system's intricacies, and it turns out that to understand all this, you need to be a technical guru.
Although the Magento Community Edition is free, there are many plugins and extensions that you will have to buy, and eventually, you will spend a lot of money on them.
PrestaShop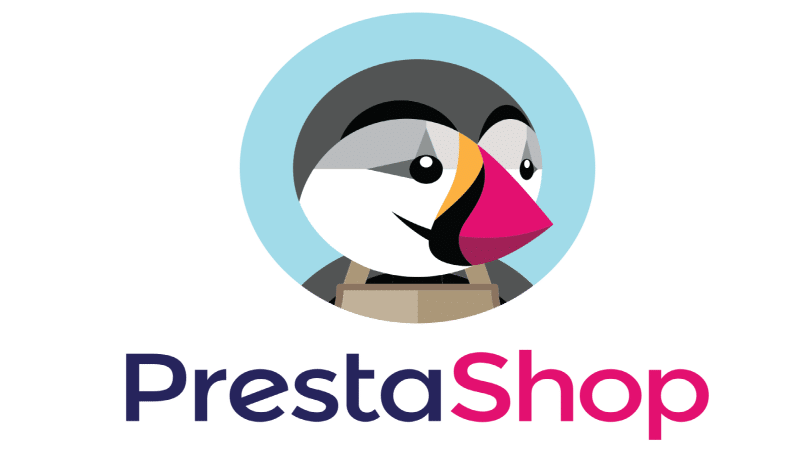 More than 250,000 stores use this platform for e-commerce. PrestaShop is popular because of its ease of use. It's a simple CMS for an online store. How much effort you will spend on creating an online store on PrestaShopis up to you: you can download the hosting version or place the platform on your hosting to determine your level of technical control over the system(both versions are free).
The main drawback of PrestaShop: there are few custom settings that you can produce. If you like to tinker with a bunch of graphics, then this platform is not for you. If you want to customize your site better, you'll have to purchase additional themes and templates or dig into the code.
OpenCart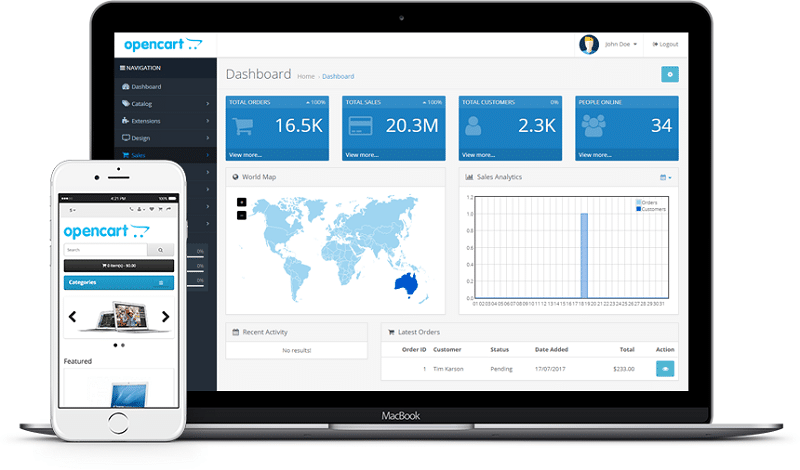 OpenCart is especially popular with small business owners who do not have employees with programming experience. It's a fairly simple platform that doesn't contain a lot of extra features like other solutions. But it also has its advantages, because less complexity means ease of use. To truly unlock the potential of this popular CMS for online shopping, you'll need a programmer to help tweak the code. You can also choose from various plugins that allow you to make the setting of the site more flexible.
Another nice thing about openCartsimplicity is that this platform doesn't load the server.
The biggest drawback of OpenCart is the fact that it is heavily dependent on plugins. You may have problems with the compatibility of different plugins, or you may need an update that will never be available. With OpenCart, you put yourself in a position where you have to rely on plugin developers' mercy much more than when using other solutions.
osCommerce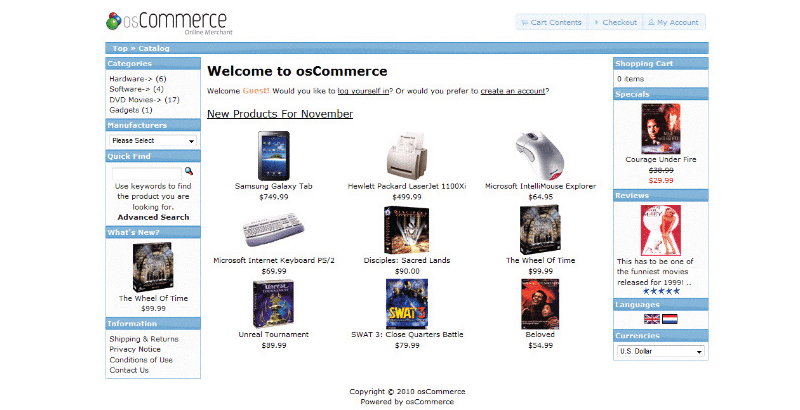 For the past fifteen years, osCommerce has remained one of the most trusted CMS systems for open source online store systems. With more than 7,000 community-designed add-ons, you'll be able to enjoy a wide range of customizable features as you improve your store's functionality. More than 260,000 online stores have been deployed at osCommerce. All of this provides extensive support. If you have difficulties with this engine, it is almost guaranteed that someone has already faced such a problem and solved it.
The downside of this"old" CMS is that it does not have as much horsepower under the hood as younger competitors.
Zen Cart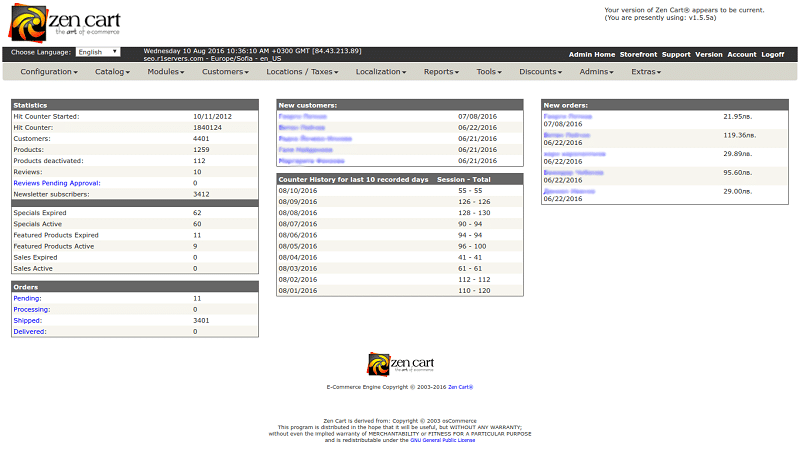 This CMS for online store includes an excellent management system. You can do almost: from controlling the item to creating special offers and sales. If you add many new products, the platform has a penchant for slowing down, so it's not suitable for big online stores.
The biggest drawback of the zen cart is that the platform is not very beautiful. You can improve its appearance with new templates, and a talented programmer can also put it in order. But if you want to install a platform and start working, your electronic showcase will not have the appeal that other platforms offer.
Spree Commerce

One of the new e-commerce platforms, Spree is built on Ruby On Rails. Its modular platform and simple features make it easy to customize and update functionality. Many of the extensions you want to install are supported by Spree itself, not by independent developers. This is useful if you want to upgrade your software promptly.
The biggest advantage of Spree Commerce is its flexibility and scalability. No matter the size and complexity of your store, you'll be able to customize it to your liking. That's why Spree is now considered one of the fastest-growing CMS systems for open-source online stores.
WooCommerce (WordPress)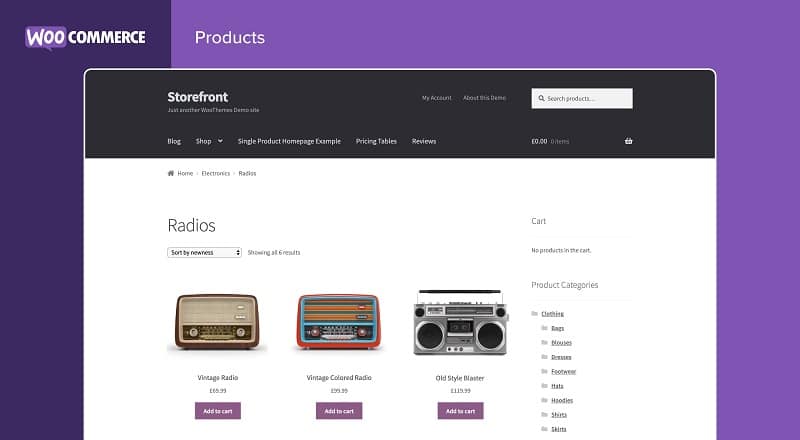 This solution is widely considered to be the main open-source e-commerce platform for WordPress. WooCommerce boasts a large and fast-growing user community. Full integration with WordPress makes installation and management much easier to install and manage.WooCommerce is an attractive choice of CMS for online retailers that seek to meet the needs of customers who use tablets or smartphones for purchases. The platform even allows you to create a mobile app for your store(subject to the installation of a special supplement).
For those who already use WordPress, the scalability offered by WooCommercemakes this platform particularly attractive. But most e-commerce solutions are paid.
Find out more about WooCommerce.
Jigoshop (WordPress)

The basic Set of Jigoshop is quite simple. For retailers that need more sophisticated and advanced features, there are paid plugins and extensions. Like WooCommerce, Jigoshop is easy to use. But with one significant exception: you will not be able to program link different product options. For example, if you sell multicolored T-shirts, you can't just specify"blue" as a color for all sizes. You'll have to create a"blue, small size" option, then"blue, medium size," and so on.
The basic functionality of CMS is simple, but you can buy the missing modules.
VirtueMart (Joomla)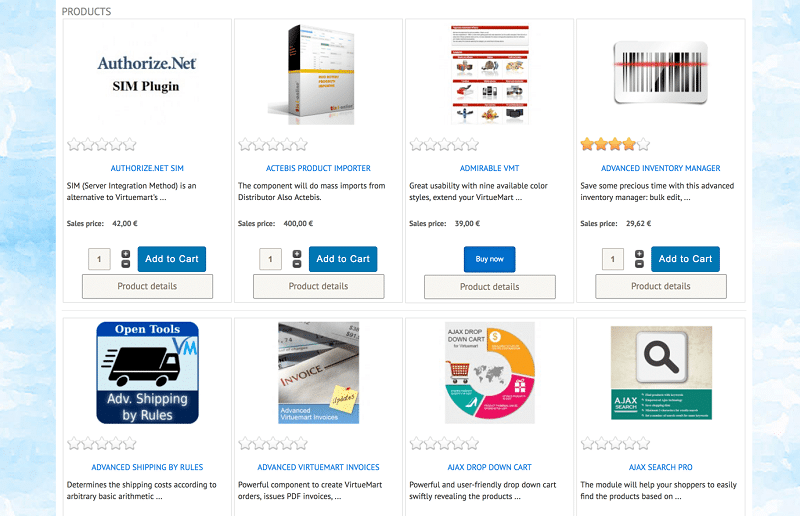 As a popular CMS for online shopping, VirtueMart makes it quite easy to run and develop online trading. Multilingualism makes this platform attractive for trading companies offering their products all over the world.VirtueMart's platform is SEO-optimized. It also supports ordering and warehouse management functions.
Although VirtueMart doesn't have all the features that competitors have, simple integration with Joomla makes this platform a popular choice for many companies.
Drupal Commerce (Drupal)

Drupal Commerce is flexible and SEO-optimized. It has an easy-to-use management system and supports complex payment forms, such as subscriptions.
The Drupal Commerce platform can only be used with Drupal. It's simple in the basic version, but there's a "Commerce Kickstart" package that contains an extensive set of useful features and popular add-ons.
If you're looking for a simple e-commerce solution that you can upgrade with third-party add-ons, Drupal Commerce is a smart choice.
The best platform for you
It is impossible to say which platform is the best CMS for the online store, as specific requirements define a set of features. If you want to run a basic platform and don't need scalability, then one simple platform is a perfect choice.
On the other hand, if you need a flexible setting(or you're willing to pay for developers), then you'll be better off with one of the more advanced platforms.
Only you can decide what is best for your business. Remember that people will judge your business by the online store. So choose wisely.