It can be a tough decision to choose between a web development agency and a Solo freelancer. But what if we tell you the pros and cons of both; it would be relatively easy for you to choose. Right!
If you are looking for a WordPress website development for your business, there are many things to consider here. You want everything to be perfect for your business, including the design, content, structure, and theme that speaks about your business. A solo freelancer can not provide you that.
Our clients have reported multiple times that before joining hands with BitBytes, they were facing similar problems with solo freelance developers. Not meeting the deadlines and compromised quality are the top problems being faced.
Benefits of working with a Solo Freelance Developer
Of course, there are some perks of working with a Freelance Developer.
Freelancer developers will be cheap for you. Development agencies usually charge more than freelancers as they have to manage overhead costs like staff salaries, office rent, and maintenance.
A single person will be dedicated to your project. But you have to ask him/her if he is not working on other projects simultaneously.
Cons of Working with a Solo Freelance Developer
There are vast disadvantages of working with a Solo freelance developer to build a WordPress site for a business.
A freelance developer is a single person with no skilled team and specialist for every task.
A freelancer has to work on every single aspect of your business website. Thus you have to rely on his/her schedule to get work done.
It is possible that you may have to hire multiple freelancers for different tasks on your website. It will be quite difficult for you to manage the project; in short, you will be the manager here.
A freelance developer is less credible than an agency, as an agency is a registered firm with public reviews and a reputation. You can easily choose a web development agency based on these metrics. In the case of a solo developer, you have many fewer things to review before hiring one.
Why should you hire a development agency?
Now you have a good idea that an agency is far better than a solo web developer. Let's take a look at what perks you can expect from a web development agency.
No need to worry about managing different tasks
Developing a business website includes several factors that impact your business indirectly. You have to take care of the design sense, theme, WordPress technicalities, and a theme for your targeted audience. When you hire an agency, you literally don't have to worry about any of these. You just have to brief them with the instructions, and they will do the rest.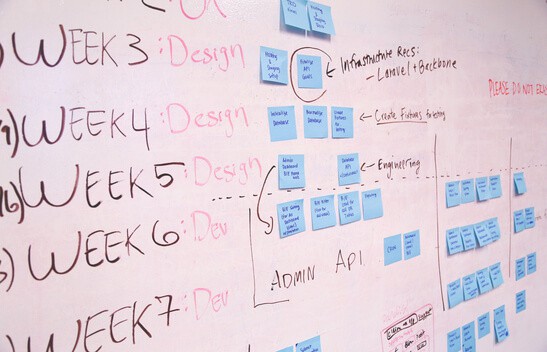 An agency has specialized persons for every task. Plus, they have a manager too, that will manage your project and the staff also. In the end, you just have to receive your project and review that.
A team of specialized persons managed by a skilled manager always delivers the best results than a single developer. Moreover, you don't have to worry about the deadlines as this is teamwork's beauty that it speeds up the work.
More experienced Persons make better Website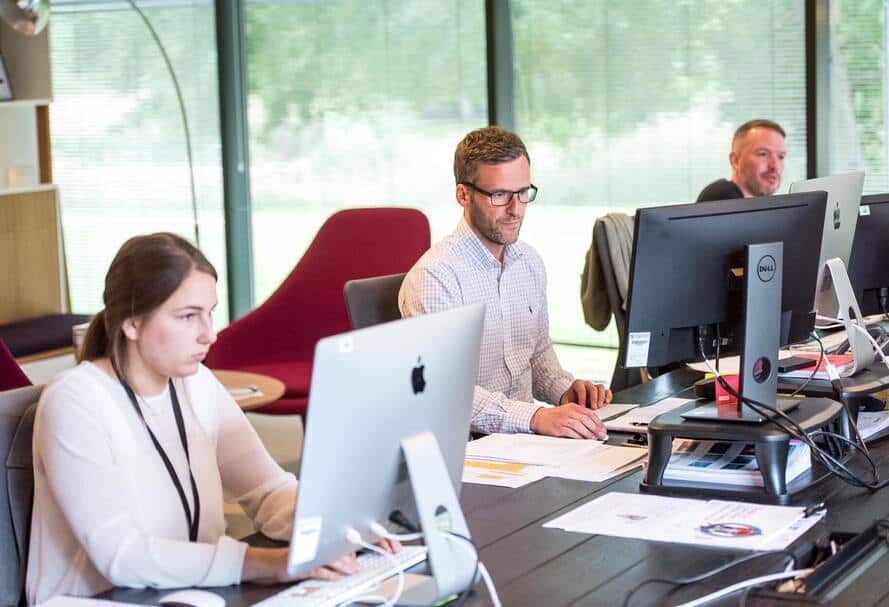 It is quite evident that if more people are doing your projects, results will be extraordinary. Your projects will be in the hands of several professionals. Thus it gives you an assured of getting the best results out of them. You can expect that from a single web developer.
The team supervisor makes sure that the employees don't just meet the deadlines and do their best to deliver the best.
The best website design comes into existence when a web developer joins heads with a web designer and creates a unique design. The WordPress tech guy is solving technical problems simultaneously. This all happens under a single roof and can't be achieved in a single developer's case.
Thus more experienced persons make a better website as the creativity of a couple of creative guys works together.
A Development Agency is more Stable and credible
The more common issue reported is that a single freelancer quits right in the middle of the project. He may have to go on vacations, or he may not be capable of fixing the errors he is facing while building the website.
This doesn't happen when you deal with a website development agency. An agency consists of several disciplined persons that work with enthusiasm and work schedule. If any resource is missing, the right agency always has his/her backup, and you don't have to worry about that.
Digital Marketing and Search Engine Optimization (SEO) Help
SEO is essential if you are going to run a business website. Business is all about getting clients leads, and SEO is a free solution for that. You don't have to spend thousands of dollars on paid digital marketing campaigns.
Most of the web development agencies like BitBytes gives free SEO services with website development. SEO works best when it is done while making the website. You can also make your website optimized for search engines later, but that will be a time-consuming process.
A website development agency always has experts for digital marketing and gives you free services or free SEO advice, at least for your WordPress Business website.
Expert Advice for your business
You may have some confusion about the design and theme for your website. And an agency can help you with that.
An agency deals with business development projects on a daily basis and has much more experience as compared to a single developer. They can give you expert advice about your project development. Not only that, but you can also discuss with them the ways to market your business; after all, they are again running a business.
Get Free quote now for ONE month free SEO!
Have a creative idea? Connect now and let's transform it into your Web solution.
Conclusion; Solo Web Developer Vs. A Development agency
As you have read above, there are pros and cons to both. It's up to you what your priorities are with your project. Do you want to pay the low price for your project, compromising on quality and your time? Or do you want everything to be perfect and on time with the help of experts?
Tell us in the comments that what you prefer the most and why?