Your applications enable your information system to meet your business requirements and, in most cases, provide a strategic competitive advantage in your market. Therefore, choosing the applications that make up your portfolio is a key factor for success. There are two types of applications in a company: those designed in-house on existing application bases and existing ERP-type business software.
Let's look at how they should influence the choice of cloud platform type.
SOFTWARE DEVELOPMENT ENVIRONMENT FOR HOSTED INTERNAL APPLICATIONS
As A Service Platforms (PAAS), offered in cloud environments such as AWS or Azure, offer a native environment of rich and scalable functional development. They generally allow for rapid implementation of a "home" or "internal" solution based on an existing base (library). However, the cloud mode application will remain dependent and closely linked to the chosen Provider Cloud.
Others will move towards IAAS (Infrastructure As A Service) universes by implementing their own environment that retains technical environment management and cost control but retains the burden of maintaining service and evolving.
Difficult choices between independence and freedom on the one hand and dependence but a superior guarantee of service and scalability on the other.
EXISTING SOLUTIONS SUCH AS ERP, WMS, CRM, MES, GMAO
This software is often developed for the industry or for a specific market that helps the company create, supply, or meet its customers' needs.
These include production needs planning applications for manufacturers, storage software, and route management for logistics and distribution.
 ERPs are usually divided between those provided by a publisher and those developed locally. Both are strongly aligned with business processes.
 This product category is generally based on a specific and limited technical base where performance, resilience, and accessibility are based primarily on the hardware that hosts it.
HOW DIFFICULT IS IT TO CHOOSE THE RIGHT PLATFORM FOR EACH TYPE OF APPLICATION?
Cloud-born software development tools present a lock-up risk because the provider's technological adhesion is strong. A potential platform change would result in high re-development costs.
In the case of publisher software hosted on an IAAS, be sure to properly assess the performance needs and associated costs of cloud computing before making your choice. Also, make sure your data is protected in the event of a cloud provider outage.
ERPs are the ones that carry the most risks in choosing cloud computing platforms. Common characteristics that increase risk include:
The ERP is based on years or decades of development efforts and is unlikely to be originally designed for cloud-based platforms.
The performance of the application is susceptible to the speed of the underlying hardware.
The application lacks resilience and depends on the underlying hardware or services available in the event of a breakdown.
ERP is dense, moving a lot of data between servers and end-users, which can exponentially increase some cloud computing platforms' monthly costs.
The ERP publisher does not support their software if it is hosted on certain cloud computing platforms.
SO WHAT CAN YOU DO TO CHOOSE THE RIGHT CLOUD COMPUTING PLATFORMS FOR YOUR APPLICATIONS?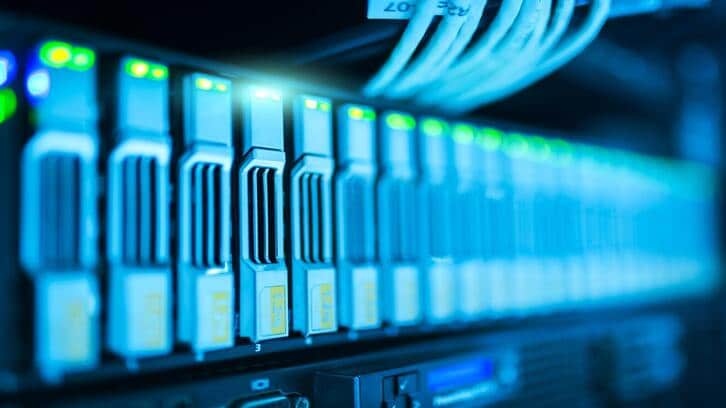 START BY ASKING YOURSELF THESE QUESTIONS:
What is the type of application? (ERP, billing, electronic health record, CRM, collaboration, database, etc.)
 Is the app developed from scratch, or is it an existing application migrating to the cloud?
Is it a personalized, ready-to-use, third-party software exclusive to your business, a virtual office infrastructure (VDI), or a hosted workstation (e.g., VMware, Citrix, Amazon, etc.)?
 What development or operating environment does the application require (Windows, Linux, Oracle, IBM, etc.)?
 What level of redundancy should be put in place? In terms of software, hardware, or both?
Does the app use virtual machines? If so, how much?
 How important is the latency to the operational effectiveness of the application?
 Is the use of the app variable and unpredictable or persistent and predictable?
 Does the app's hosting meet a geographic requirement (shared or dedicated) due to security/compliance or access performance regulations?
 What is your cloud operating team (e.g., Open Stack, Microsoft Hyper-V, VMware ESX, AWS PaaS, Azure PaaS, Google, PaaS, something else)?
Have a creative idea? Contact us now and
let's transform it into a Web solution.
The devil in the details
Beyond technical, strategic, and regulatory issues, it is necessary to ensure that the supplier meets your support and recovery requirements. What kind of assistance and response time does it offer 24 hours a day, 7 days a week? How committed will it be?
Therefore, it is essential to study the SERVICE Level Agreement (ALS) precisely to benefit from the best guarantees of services. This document, which contractually defines the quality of service, must detail four crucial parameters:
The technical perimeter: number of virtual instances and/or physical servers, storage space…
The indicator associated with ALS: in the case of availability, the percentage is very close to 100% (99%, 99.9%, 99.99%…). Related to the number of minutes in a year, this means just 4 hours of downtime.
The time slot to which this guarantee applies: 365 days x 24 hours, for example
Exclusions: maintenance range, customer responsibility…
Finally, don't forget that the devil hides in the details! Offers from different suppliers may seem similar at first glance. But by studying them more closely, one can discover specific technical characteristics (or lack thereof) or small paragraphs in the general conditions of services that can be decisive in the decision-making process.
Get Free quote now for ONE month free SEO!
Have a creative idea? Connect now and let's transform it into your Web solution.
The cloud has matured, and the solutions are innocent. It is now a no-brainer. But not all companies wishing to migrate (or strengthen their integration into their IS) may master the intricacies of this ever-changing universe. Being accompanied is more than ever a wise decision.