All entrepreneurial projects, regardless of the purposes they pursue, require scalability to grow without losing customers and without diminishing the quality of service. Your project investor will most of the time ask you as a first question: Is your business model scalable?
Scalability is the most crucial feature they'll be very interested in when investing in your project. Every business model must have this attribute; i.e., it can multiply revenue and succeed in large markets with minimal structure.
What is scalability in a company or business?
One term that has now become fashionable is scalability, which defines a business's ability to multiply all revenue without increasing costs; that is, it has high growth potential and has the necessary resources to internationalize.
The main secret for a company to grow is to know how to use scalability, the business capacity that helps facilitate and promote a project's growth.
With scalability, the company can improve and grow without affecting its quality of service, and this will be defined by the strategy and design of the business model. A business is scalable when expenses grow linearly, and revenue increases exponentially. That's the critical model for business success.
The investor looking for growth in a company, this is what will give profitability to your investment in the business. In this way, it can be said that if the project is not scalable, it will not provide profitability or give good customer service.
Features of a scalable business
Scalable businesses pursue constant improvement and optimization of processes and costs. A business with quality is not born with a perfect proposal but is reinvented over time.
The initial investment is required to start the activity.
A customer can produce recurring revenue.
It usually offers products disguised as services.
The company's infrastructure can support a higher volume of users without resorting to additional costs.
These are businesses that can be internationalized.
Fundamental pillars of a scalable business
Anticipation
Your business or business should be able to prevent growth needs. This capability enables scalability to provide a linear and controllable margin for growth.
Dimension
This pillar indicates that you cannot fall into the error of oversizing or undersizing the business, i.e., there should be no resources to waste or that there is not enough, let alone idle productive capacity. This indicates that indicator processes and thresholds capable of alerting the future need for resources that support the business model should be designed.
Adaptation
To define business growth promise, you must first study the market and competition and investment flows and macroeconomic frameworks. This scenario should focus on achieving economies of scale where development does not generate more structure but lowers production costs.
Investment
To ensure a minimum base of material and human economic resources, various financing strategies and investment models must be used to enhance scalability.
Self-service
To make a business scalable, you must design and search for self-service processes in which customers can lower some of the costs that exist in the business model.
Replicable business model
There are three indispensable conditions that every business model must meet, which means that it must be cost-effective, repeatable, or replicable and scalable.
Replicable business models are used to grow a business or business, to create franchises and licenses, that is, to make the core business much more profitable.
For this to happen, it has to be sustained in the market for more than five years successfully. Large and more experienced companies are the best candidates for the replicable business.
A famous formula for your business to be repeatable or replicable is the franchisee. In the first instance, it's about testing the business model in different places and markets.
This is just one form of business. One company assigns another the right of its business system in exchange for an economic consideration that may consist of an initial fee and royalties.
In this case, the initial fee is the amount of money that the franchisee pays to the original entrepreneur to obtain permission to use his way of working and his brand; royalties are monthly payments for using this business system.
How to scale a business?
Any traditional business can be made scalable with the tools it currently has. Financial sustainability must first be achieved, and then scalability sought. It must have a clear objective, a defined budget, and the results have to be proportional to the investment.
The best example of a scalable business is those that offer products that can be distributed or provided online. Of course, they do not require transportation; these have gross profitability of 100%; once developed, it is sold, and all that enters is profit.
Ideally, suppose you want to have a scalable business. In that case, you mount it as a franchise of your company, creating an operations manual based on the experience you have gained over time, systematizing success processes.
Challenges to scalability
Initially, research-based on market differentiation should be carried out.
Ensures the functionality of the business model so that there is a gradual escalation of the sales volume.
The value chain must be integrated efficiently.
Establish a pilot program that becomes viable and scalable.
The initial financial resource that contributes to accelerating the growth of the business model must be counted.
Leverage human and economic capital during the growth stage.
Efforts should be focused on scalability.
Tips for scaling a business
Start with a scalable idea. Make it attractive to investors and research-based in the market, so you're more likely to attract investment while scalability.
Use a minimally, viable product to validate the project. A product is ready to scale when it is shown to work with many customers who pay the full price and valid in their business model. Make a business plan. Create a very detailed and complete list for your business, which is attractive to investors and has a suitable Elevator Pitch.
Assemble a team. Form a capable team so you can focus on other aspects of the business or project; you must have the right people for your business expansion.
Focus on digital marketing. To get the message up quickly, if you want to stand out as an entrepreneur, a strong bet on digital marketing is required.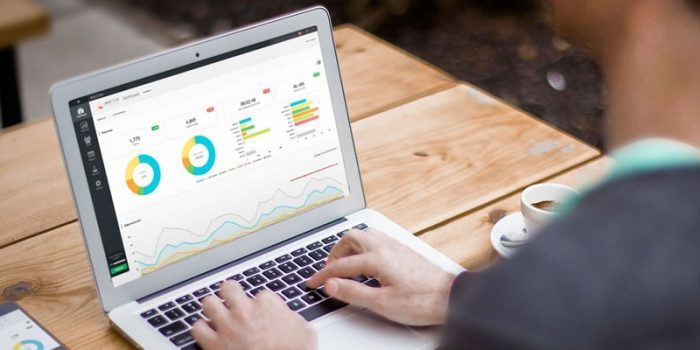 Information and Communication Technologies (TICs) influence the tools used to process and transmit data through computing, the Internet, and telecommunications.
Technology is indispensable in any scalable business as it facilitates the company's tasks, produces innovation, and provides production resources and competitiveness. If you decide to undertake a scalable project using ICT, you can find good complements to get the job done.
There are two ways to succeed: scale-up and scale-out.
Vertical scalability is responsible for adding more resources and modernizing existing ones, giving more power to the business model, positively impacting overall system performance and management.
On the other hand, scale-out is based on maintaining development costs adapting to their continued growth. This is more complex to implement.
The primary key to achieving all enterprise goals is digital marketing and specialized strategies, such as SEO positioning.
To scale a business, you must make the strategic decision to do so; this will allow you to dominate your project's sector and multiply your resources.
Scalable Business 2021
2021 is set as the year to undertake, plus there are thousands of ideas to do so and achieve success. Here are some ideas:
Create a blog
Suppose you have specific knowledge, whether fashion, gastronomy, sports, film, or others, create a blog to spread this useful information for readers' universe. You must have good writing and reading skills, creativity, and necessary computer skills. Best of all, you don't need an initial investment to do so.
Digital production
Digital production is at the top of the list of profitable and scalable businesses. Digital producers are responsible for creating materials distributed over the Internet, the most common being online courses.
Develop software
Another scalable business idea is developing software and market it online. It can be financial management, design, or marketing, which is in the global technology boom and is also known to point to success most of the time.
Personal financial advice
Personal financial advice has low market competition and great scalability opportunities. It has the only requirement to be specialized in offering the service properly and using the Internet to reach potential customers.
Ebooks
A scalable business in 2021 is eBooks, which is just a digital book. This is defined as one of the most cost-effective and scalable online business models. This idea allows you to start selling eBooks without having to invest money.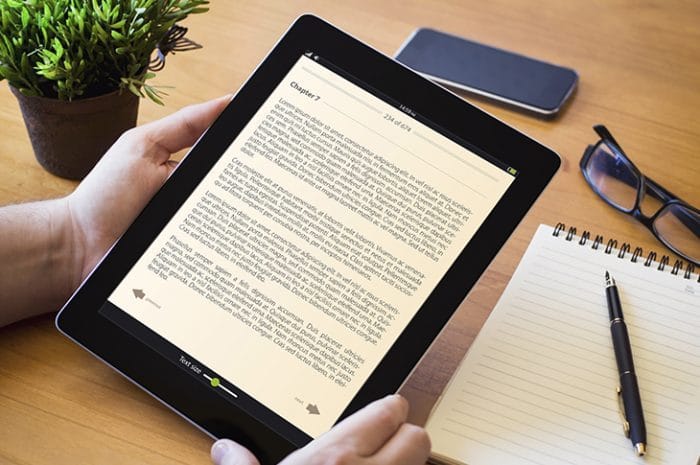 Other profitable businesses with no investment and great scalability in 2021 are:
Offer tutoring in some school subjects.
Translate texts.
Work as a Freelance editor.
Teach languages by Skype or other apps.
Create a YouTube channel
Examples of business scalability
Netflix
Netflix is the platform that started its business with a well-devised plan and applying scalability. It makes hundreds of films, documentaries, and series for those who want to watch them from monthly fee payment. The more users register and pay the monthly fee, the greater the profit of the company. This implies that you are working with scale-out scalability.
Microsoft
Microsoft also decided to apply a scalable and cost-effective solution to the cloud. Anyone who wants to install Office can pay monthly for the answer and have all the services available, both on the computer and on the smartphone and tablet. Its scalability is vertical.
Facebook
Facebook is indisputably the leader in the social media industry and relies on Open Source software. It has also been able to add more resources by improving the system. This is how we talk about vertical scalability.
Google
Google, which has a certain number of workers and at the same time is a product where the cost remains the same, that is, the profits are always increasing, allowing it to be classified within the scale-out.
eBay
eBay is the site for the auction of products online. It is a highly scalable business; even if the number of people bidding on the network increases, the structure's cost does not grow, which makes its scalability vertical.
Coke
Another highly scalable business is Coca Cola. The company sells the same product distributed worldwide and does not adopt any particular solution for customers. Its scalability is certainly horizontal.
Apple
Apple also has products and services. This company has grown not only by selling hardware but also by selling digital material through the App Store and iTunes. From a scalability perspective, they have high potential as they have used the network as a channel to attract customers and get more sales. Its scalability is vertical.
Every project can be cost-effective and scalable. Dare to use all the tools to achieve it.
Get Free quote now for ONE month free SEO!
Have a creative idea? Connect now and let's transform it into your Web solution.
Conclusions
Every entrepreneur's goal should be to have a business plan, formulate a complete and adequate Elevator Pitch, and finally focus his project on scalability, which will allow him to reach the top in business.
The secret to every successful business is to multiply sales with the lowest expenses. The idea is that your company has a scalable model; to achieve this requires skill in the world of entrepreneurship. Nothing happens if you can't imagine it; nothing can improve the quality of service on its own.
The tech world gives you all the opportunities to make your business or project profitable and scalable, with a low investment. With this, the chances of success will be much higher, primarily if the tools available, such as social media marketing, are appropriately used.