The creator of the site's design is an "artist with a technical bias" or a "programmer with an aesthetic flair." As a "techie," he keeps in mind many requirements for the design of the site. As a "creator," he searches for non-standard solutions to complex problems. In general, he is a creative, attentive, and resourceful person who can earn decent money.
Who is a web designer, and what does he do?
A web designer creates the look of a future site. Determine where and what items will be located, how they will be framed, how the computer screen will show the user's interaction with the site's elements. For example, how the button will change in shape when hovering or the appearance of links in the same action as the menu will be interrupted when the screen scales.
Previously, web designers were tasked with "making the site beautiful". Today, it is more important for web designers to make design user-friendly. The importance of competent interface development and attention to detail is growing.
To create site design, you need to be both a designer, a little programmer, and an Internet marketing expert. The design developer has to solve several problems at once. It should take into account the specifics of the site's content, restrictions on technology, and the features of the site's search promotion. At the same time, the web designer needs to manage to make the site unique and recognizable. You can't do without original solutions here.
The result of the web designer's work is a package of graphic files, which design various pages of the future site. On complex projects, the number of layouts can exceed a hundred!
Pros and cons of web designer profession
In the profession of a web designer, there are many pros and several disadvantages. This is an exciting job that requires specific knowledge and skills.
Pros:
Low competition among professionals,
High earnings,
The ability to work with foreign clients, because to create site design is easy to understand the client and do not require in-depth knowledge of the language (as, for example, to work as a copywriter),
Career opportunity to be an art director,
Interesting creative work,
The ability to work remotely, from home, without wasting time on the way to the office (if you work as a full-time professional).
Have a creative idea? Contact us now and
let's transform it into a Web solution.
Cons:
Web technologies are constantly evolving, so it is essential for web designers to continually master new technologies and improve their skills to remain in demand in the market,
It is already challenging to master web design on a professional level on a professional level. Special training will likely be required,
Beginners without experience find it difficult to find customers because customers need ready-made specialists. If you are an active person, you will be able to build a portfolio and solve this problem quickly,
It is essential to work with interfaces to create convenient and understandable visitors to the site. Therefore, any web designer needs to master UX/UI design and web analytics.
There are a lot of newcomers on the market, but few professionals. It is difficult for beginners to find a job, while professionals are lined up with clients. Several large companies are conducting refresher courses for designers to take the best into their ranks. Naturally, to pass these courses, you need to have web design skills and have a portfolio.
Necessary skills that a web designer needs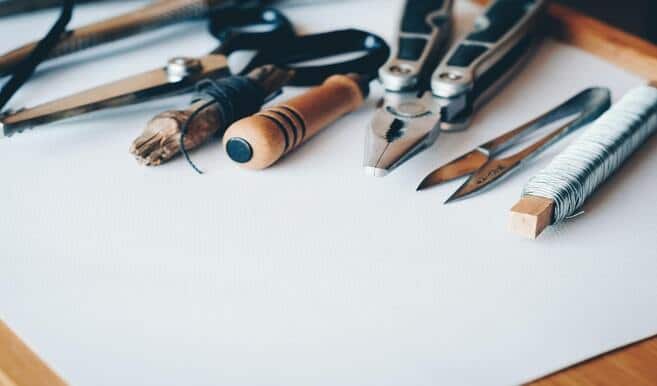 Professional skills with Adobe Illustrator, Adobe Photoshop, CorelDraw, Axure, etc.),
The ability to design interfaces, create prototypes (including interactive ones),
Knowledge of usability, the basics of creating a convenient interface,
Understanding how users interact with the site. The ability to develop suitable interfaces for different levels of audience skills and knowledge,
Knowledge of technological limitations (put, which design can be implemented technically, which is not),
Proficiency in Internet marketing,
An impeccable sense of style.
Desirable skills and knowledge
Experience and knowledge in the field of site creation and promotion will be advantageous,
Experience in testing sites
A general outlook, a desire to continually learn new things,
Art education will allow you to master a unique specialty quickly.
How much does a web designer earn?
Experienced web designers can create complex interfaces and work with large projects and earn from 100-150 thousand rubles per month or more. Beginners without work experience can expect a salary of 20-30 thousand rubles per month in regional studios and a little more – in Moscow and major cities.
The income of freelancers in this area is more difficult to calculate. A small site's design can cost a freelancer from 10-20 thousand rubles, creating an average online store – 1.5-2 times more. The number of projects you can find will determine your earnings. Technically, the design of a small site can be done in about a week, which will allow you to earn on projects on average 40-80 thousand rubles per month at full load.
It is essential to understand that earnings in this area strongly depend on your qualifications. The times when you mastered Photoshop, you could earn decent money – have passed. The specialist needs in-depth knowledge in site design and related areas to find serious clients and make money.
Get Free quote now for ONE month free SEO!
Have a creative idea? Connect now and let's transform it into your Web solution.
Where do web designers work?
Web studios and digital agencies,
IT companies such as Yandex, Google,
Advertising agencies,
Often the services of site designers are used by entrepreneurs and individuals (to create a personal website).