Custom web development or WordPress development? This is the typical question we ask ourselves when we will launch our website, a very logical question when starting a new project. Choosing your website's starting point is very important; it is like having a good foundation in the construction of a house, something essential for the rest of the construction to be robust and durable.
Considering the latter nuance, the importance of choosing the starting point well, we are asked the following question Opt for a custom development that fits my project's characteristics or chooses a WordPress template and adapts to it?
First of all, you have to be clear about our project's characteristics and know what requirements the web will need. Nor should we forget about the project's evolution, as tomorrow your website may grow, and you need to incorporate new features. Hence the importance of having a good foundation on your page so that it can withstand everything that comes upon it, that is, that it is scalable and easy to program in the face of new challenges.
Many developers have mixed opinions about whether it's better to use WordPress or opt for custom web development, but the truth is that no option is more correct than another. It all depends on the characteristics of your project. If your developer has a certain ethic, he will advise you on which is the best solution for your project and not the most monetarily succulent one.
It's frustrating that moment of indecision when you're full of energy and motivation to start your project, and you don't know which option to opt for. To make it simple, I will expose each option's pros and cons with the sole objective that you can make a decision more easily and succeed in your project.
Custom web development
You could say that web development is like an art. Each new project is a white canvas where you can create exactly what the customer needs through agile methodologies, with clean and optimized code. Also, you have total control over each pixel, allowing you to design from the imagination almost anything, you put the limit.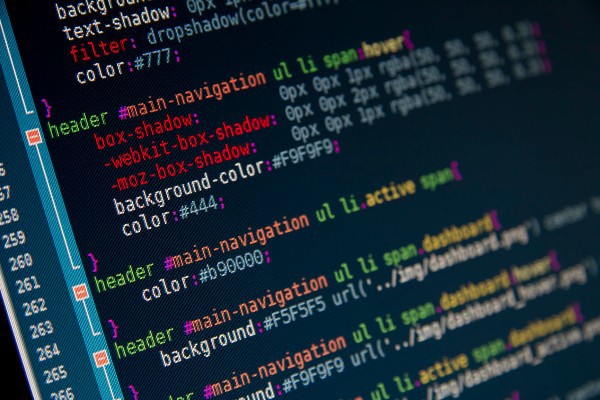 Advantages:
Solutions can be developed based on your goals.
The web will be designed for search engines to index quickly and be instantly localizable.
A Content Management System (CMS) can be implemented to manage it from any device easily.
Code and programming are private, making your website less vulnerable to hackers.
Critical, when developing the website, the code is 100% SEO oriented, so you are more likely to position your website in search engines.
Your brand is more exclusive with custom development, and you can consider responsive design right from the start.
Your website can grow on a par with your business/brand, and a web developer will provide you with the best solution.
Disadvantages:
Custom website development requires a slightly higher investment.
Creating a website from scratch requires more development time.
Development in WordPress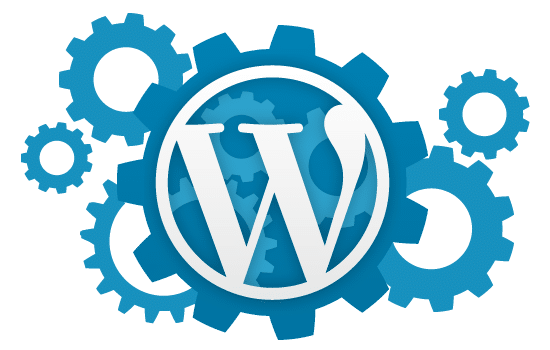 WordPress is the content management system par excellence. It is the most popular CMS on the network and, in recent years, has had exponential growth. It is Open Source, and there are countless plugins that you can incorporate into your website. If you need a simple website that serves as a visual escape for your business, where there is little user interaction, WordPress is the solution. A well-developed website in WordPress could be the advertising agency page. It has quite low charging time to be a WordPress and is very minimalist.
Advantages:
Very easy to manipulate at the user level.
Web development time decreases considerably due to the use of templates.
WordPress has a wide variety of template designs. Some are free, and some are paid.
It has countless plugins that will help you get more out of the website.
The cost is less than a custom website.
You can share doubts and experiences in the user community.
Disadvantages:
Less customization when using WordPress templates
Some templates are not responsive.
The code is hard to manipulate
There are template customizations that require programming over WordPress and could be costly.
Adding plugins is a WordPress development that creates processes and codes that slow down the CMS.
In conclusion, considering all these aspects, you can decide whether to opt for a custom web development or a WordPress development. It is essential to consider the needs of your project, such as the degree of customization, the initial budget, and the future evolution of the web portal. Once you have clear all these points, and with a developer's advice, you will choose the most convenient solution.
Get Free quote now for ONE month free SEO!
Have a creative idea? Connect now and let's transform it into your Web solution.
Recommendations
A company/brand website is like a storefront, your office's main entrance, and the area where you serve customers. As in the real world, the website offers the possibility that they know your product or service. The recommendations below will help your website design have the minimum requirements for it to work and meet your goals:
Make charging time fast.
Minimalist presentation is pleasing to the eye. Less is more.
Easy to use and navigate.
Ensure compatibility with major browsers.
Make the content clear, concise, and straightforward. Writing to a website is not the same as writing for a traditional media outlet. Watch the spelling and get right to the point.
Make it search engine friendly. SEO is a lot of influence here.
Contact and feedback. It is essential to have a section where they can contact you through your website, even where they can leave your opinions and suggestions about the products or service is a plus. And if you include forms as a strategy to receive valuable information from your users, much better.